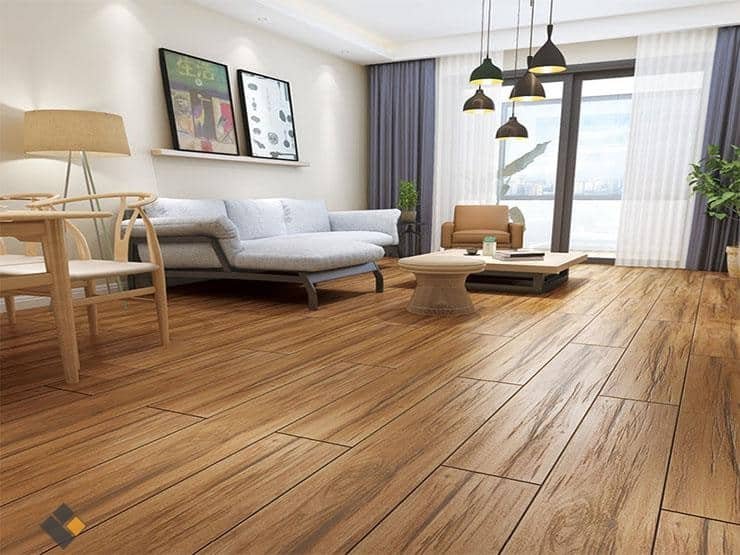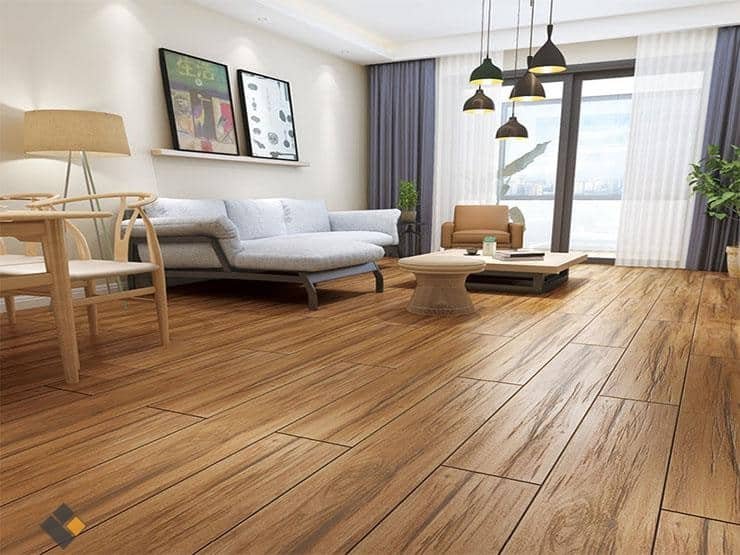 The appearance of warm colors and above all the textures of parquet wood fibers flooring give a touch of classic elegance to the home. And if aesthetic qualities, good versatility and good simplicity of installation are combined, then you understand why it is one of the most popular solutions.
To ensure that the qualities of the parquet do not fade over time, it must be taken care of in the right way, combining daily cleaning with some more specific interventions that keep the wood and its integrity for longer. In this article we will see what are the characteristics of the most common types of parquet and what is the most appropriate procedure for cleaning it correctly and choosing the right products in order to avoid damaging or spoiling it.
Parquet characteristics
Parquet floors are a true work of art and that is why they must be treated with care and respect. The only way to do this is to know the specific characteristics of your floor, in order to choose the most appropriate cleaning method (for more detailed information on parquet, we recommend reading this guide)
First and foremost, the characteristics of each parquet depend on the type of wood (or "core") used to produce the individual strips (or sticks). There are three options:
1- Solid wood: it is obtained from any part of the tree trunk (while solid wood is extracted only from the innermost part);
2- Multilayer or reinforced wood: a material consisting of several layers of different wood species; The visible part of each bar is made of noble wood;
3-page: a product of completely synthetic origin; provides a pulp made of wood fibers (similar to chipboard), covered with a print that reproduces the texture of natural wood; This is protected by a film of plastic material while the base consists of a backing (also called a counter).
Gems used in parquet have specific mechanical properties (hardness, toughness, volumetric shrinkage and dimensional stability), aesthetic and indexing. and slides in different (texture, fibrous, color and knot) layers appearance, according to the criteria established by Standard the categories can be indicated by an alphabetical letter (from "a" to "d") or by geometric shapes (circle, triangle, square); In general, the best quality feeds are those that fall into Class A or those in the Circle, because they are almost completely free from a series of elements (sapwood, knots, cracks, grain aberrations, color variations, mirrors or alterations biological) that can alter the aesthetic quality.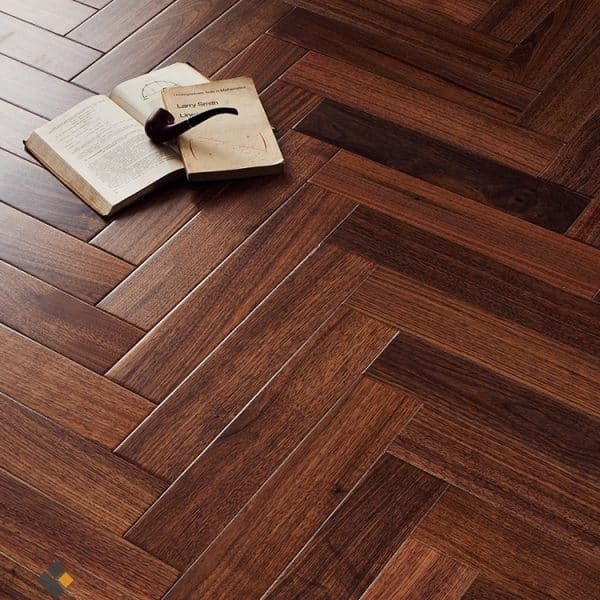 The most common jewels for realizing parquet are:
1- Oak: This type of wood is characterized by durability, excellent mechanical resistance, the ability not to suffer from attacks of fungi and mold, and slow aging. From an aesthetic point of view, oak floors are very elegant, thanks to the irregular grain and chromatic variety.
2- Ash: semi-hard wood, characterized by light color and good mechanical resistance; It has regular fiber and is long lasting but suffers from insects and parasites; core of African origin, brown in color with reddish hues; It is harder than other woods, withstands bending and pressure well but tends to darken easily.
3- In addition to the type of material , parquet can also be classified on the basis of finishing. Compared to the past, when the solid wood slats were first laid and then finished, today we prefer to create prefabricated slats, ready to assemble without other interventions, the main finishing techniques for parquet are oiling, polishing, brushing, planing and procedures to get the antique effect.
oiled parquet
Oiling is the technique of finishing wooden slats with oil or wax. Wood fibers, saturated with these substances, retain their natural color, acquiring a new shine. Thanks to this type of treatment, the parquet preserves the natural appearance of the wood and effectively protects it from corrosion.
painted parquet
As you can already guess from the name, polishing is a treatment that involves applying a layer of varnish over the parquet; Unlike oily substances, the product does not penetrate into the wood fibers, but only covers them on the surface, creating a transparent or colored protective layer. In the first case, the effect is more natural during the use of colored paints, and various decorative motifs can be created; However, the functional purpose of the coating remains the same: to protect the wood from corrosion and external factors that can destroy it.
polished parquet
The laminate and honed floors are the final floors with a technique called brushing. It consists of a surface finish of wood slats, performed by special brushes which, without damaging the wood fibers, remove a thin layer of material on the surface. The result is a slightly wrinkled floor, able to combine good durability and a completely natural effect; Brushing is a treatment that any parquet core can be exposed to.
antique parquet
The antique parquet is a floor made of "aged wood", ie with a finishing technique that mimics the wear effects of foot traffic, ideal for decorating vintage environments or rustic style. The sticks are first treated with abrasive brushes, to highlight the grains of wood fibers, and then sprinkled with specific products that accentuate the texture of the wood and at the same time protect the parquet from damage.
Hand flat parquet
This type of parquet is obtained by a manual planning process, capable of giving each individual panel a rustic and original look. The "literal" effect, due to the skill of the planer, can also be obtained with special machines; It is a very original finish that enhances the natural properties of wood.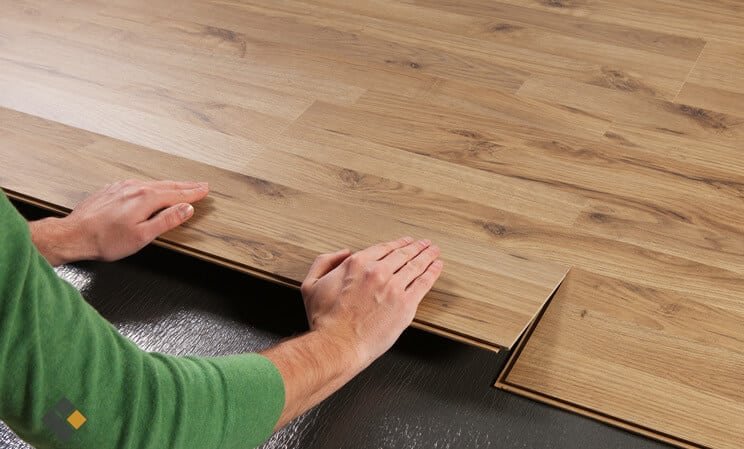 How does painted parquet preserve its beauty over time?
1- To ensure the beauty of the parquet over time, there are some adequate precautions. It is enough to periodically carry out a thorough cleaning and follow a few basic rules.
2-If undesirable opacity occurs over time, simply treat the parquet with specific refreshing products.
3- As far as cleaning surfaces, commercially available detergents are easily used, being careful not to use overly aggressive products. In fact, wood sealing allows any stain to be removed, as long as this occurs within a short period of time.
4- Beware that prolonged contact with acidic or aggressive substances will not be treatable in any way. See the table for more information on how to effectively remove any stains.
How to clean parquet every day
1- High-quality parquet needs constant care and attention, that is, cleaning and maintenance. In the second part of this article, we will see how to clean the finished parquet in advance, whether it is painted or oiled, and what products to choose for the preservation and improvement of the most expensive floors.
2- Start with some general tips for cleaning parquet thoroughly. The first is to avoid highly aggressive cleaners (as well as acidic or corrosive naturals) that can stain or discolor surfaces beyond repair. The second precaution concerns water: it should not be hot, it should not be overused, and it should not be poured directly onto the floor to clean it. Having said that, let's see belowhow to wash the parquet taking into account the specific characteristics and finishes.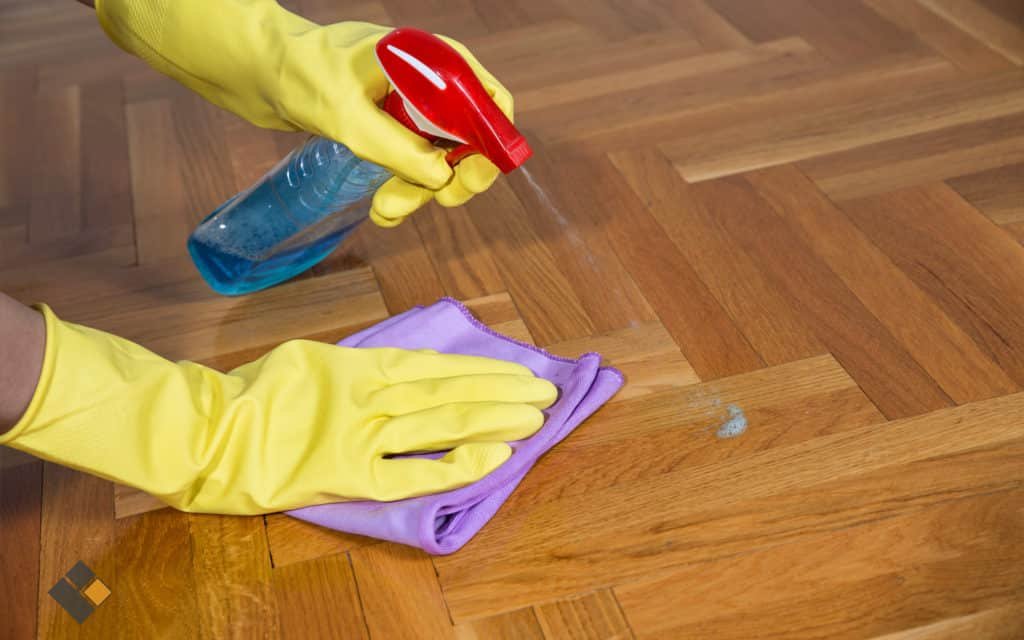 wash parquet
1- Laminate floors should be cleaned regularly: if not every day, at least twice a week. before proceeding to the actual washing, it is necessary to remove the dust and other remnants of dirt that accumulate every day on the surface of the parquet; It is better to use a soft anti-static cloth (especially on oil-stained parquet), a special broom or vacuum cleaner; Avoid brushes with stiff bristles which, despite the fabric, can scratch the wood. Once this is done, you can proceed to washing the parquet, bearing in mind that not all floors of this type are the same and therefore not all of them can be treated the same.
To wash oiled parquet, for example, you should prepare a solution of soapy water (a neutral detergent or a maintenance cleaner containing an oily part) while it is sufficient to use a neutral soap for the painted soap: avoid ammonia, foaming detergents, and bleach The coating must be removed or the laminate wood destroyed, as They can be damaged, and the detergent solution should be applied with a soft, clean, not too damp cloth; Surfaces must be thoroughly treated, in order to avoid scratches (especially on painted parquet) and carefully dried, so as not to leave unsightly marks or stains from dry water.
Degreasing and polishing parquet
Laminate flooring maintenance includes not only thorough daily or weekly cleaning, but also other processes that maintain the appearance and integrity of the slats for as long as possible. Let's see how to treat parquet after washing it.
Much depends on the type of wood to be processed and the conditions in which it is found; Floors that have been finished with oil or wax, since they are not protected by the coating on painted boards, are generally more susceptible to wear due to constant trampling and therefore require more maintenance even if small scratches and abrasions can be corrected with wax or oily materials. From this point of view, lacquered laminate floors are more sensitive because surface damage to the lacquer layer is more visible and more difficult to repair.
Laminate or laminate floors do not require polishing because the wood core and wood fiber core are "insulated" with an outer protective layer. On the other hand, oiled parquet requires constant maintenance which, in addition to regular cleaning (daily or weekly), also includes periodic polishing., by applying oil or wax; This process should generally be performed at least twice a year.
The reason is simple: floors of this type must be constantly "fed" by applying such substances that make the wood more glossy and practically indestructible; Before proceeding to oil or wax polishing, it is necessary to carefully reduce the size of the parquet surface, in order to allow the product to be applied later to be absorbed by the wood fibers and evenly distribute itself over the parquet surface. parquet;
Noble wood floors can be treated with natural products (such as lemon juice, olive oil, bicarbonate or beeswax) and with special chemical cleaners. In both cases they should be used to obtain an aqueous solution that does not cause severe corrosion, especially when processing oil-coated parquet. Among the products of industrial origin for cleaning wooden floors.
The first is a specific cleaner for chips while the second is a nourishing product for wood floors: both should be applied at temperatures between 10 and 25 degrees with a rag and can also be used in solution by diluting three doses per liter of. water.