Parquet flooring is a classic material developed with technology. Today there is a wide range on the market in terms of quality and finishes:
Different types of parquet
Natural wood parquet  is found  in floors (solid piece), in strips (rectangular pieces), or in multiple layers (base and intermediate layer of pine and surface layer of noble and varnished wood).
Hardwood  flooring is the highest quality wood flooring. The noble wood gives the floor a very good resistance and a long life. The panels are made of oak, cherry, chestnut, maple, walnut, bamboo … and in very diverse shades. Being hard, it accepts multiple sanding. The disadvantages, apart from its high price, are that the wood suffers from more movements to be hard and makes noise when trampled on.
Some parquet comes in the form of strips, also called  lambrequin or mosaic: they are small rectangular pieces made of different designs. This property gives them great stability, which is why it is a good option for underfloor heating. Since it is hard, it can also be polished and polished.
Multilayer parquet    has many qualities and finishes. It benefits from great stability and is comfortable and quick to put on. But its duration is less than that of solid because the noble class is finer.
Laminate or synthetic parquet is a cheaper alternative to natural wood. The floor is made up of a plywood base layer and a layer of a synthetic material that mimics the texture of wood. This layer is covered with resins that make it more resistant to abrasion and impact. But in case of blows, it cannot be restored due to the low layer thickness. Additionally, the fiberboard backing is left exposed.
The colors and textures that parquet offers today  make it a coating  capable  of evolving with trends and fashion. The variety of designs allows to create avant-garde and sophisticated environments and give a more industrial and exclusive image.
Different ways of installing parquet
Adhesive parquet consists  of gluing each wooden plank to the floor. It's a slower and cumbersome installation, but the final finish is usually of a higher quality. Pasting is usually done by applying a continuous layer of glue distributed with an even spatula over the entire floor on which the parquet will be laid. When sticking to the floor, vibrations are minimal, and therefore no noise when pressed. The adhesive system is very suitable for parquet consisting of very small strips or those that make up a mosaic. It is also used for laying floors and multi-layer parquet.
Floating parquet is  an economical option because it is easy to install. This can be done on the old sidewalk. For this purpose, foam is laid that has sound and moisture insulating forces on which the platform will float, hence its name floating parquet. It can be installed both multi-layered or laminated floors and parquet.
To make a good choice when buying  parquet  , you will have to take into account several criteria:
wood type

finishes,

After all

its resistance,

its position,

maintained,

aesthetic

The price.
There are many issues to consider which is why it is always recommended to use the services of a professional.
Wood Floor
Many materials such as carpet, wood, stone and natural stone can be counted for floors. However, the terms of use and the purpose of using the space allow us to eliminate options and choose the most suitable material.
In this article we will talk about what we should pay attention to when choosing from the flooring in your home in the laminate flooring category, what factors determine our choice, and at the same time we will introduce you to the types and characteristics of wood floors.
wooden floors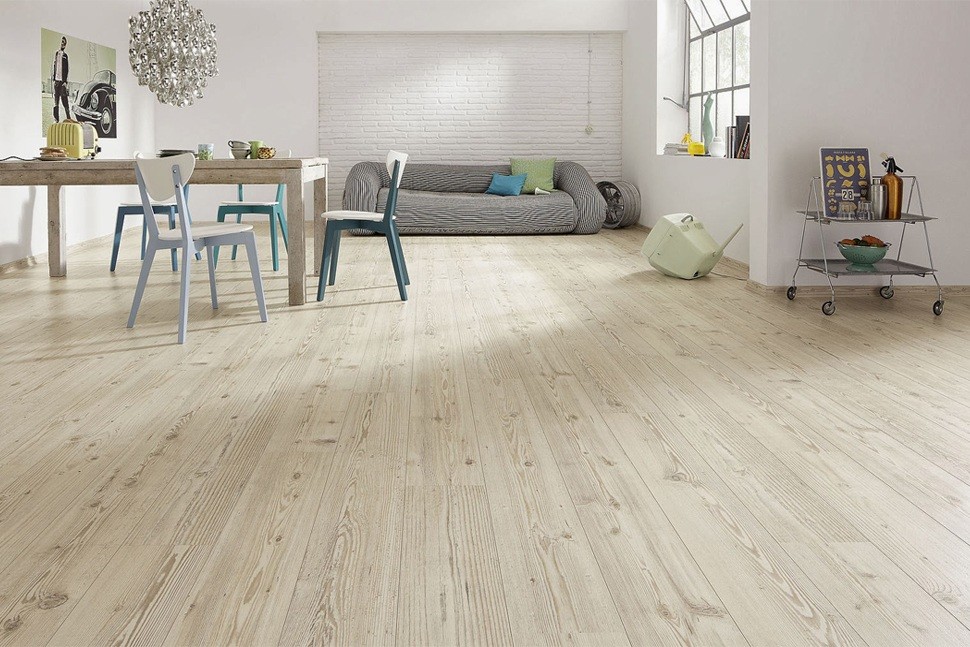 Laminate flooring is a waterproof and glued high-density fibreboard (HDF) (high-density fibreboard) floor built around a board. This floor consists of 4 separate layers. The top coat is a clear, abrasion- and chemical-resistant coating that we think is a varnish. It consists of several layers of melamine in a piston made under high heat and pressure applied to a HDF packing board. The surface layer is covered with wood or a material called "patterned patterned". The substrate is the layer on which the floor pattern is located. In this layer there is a surface that is produced with real wood or with advanced printing techniques and covered with melamine resin. The third layer is the thickest layer and consists of HDF stuffing board. This board consists of a mixture of wood fibers obtained from different parts of the tree. This layer, which has a very homogeneous structure, has an adhesive in its structure and is resistant to moisture and heat. The substrate, the supporting layer, is highly moisture resistant. When assembled correctly, the camber prevents tilt.
laminate flooring
Laminate parquet is a natural material consisting of one hundred percent wood. The sheets are glued to each other at right angles, the surface is polished. Because parts are produced as polished, abrasive and polishing application may be required over time, although not required after the first installation. Due to its structure, it is a long-lasting and natural flooring option. Each piece has special recesses and protrusions to match the other, making it easy to place. While it can be installed by sticking to the floor where it will be used, laminate floors, which are often laid with a floating system, allow the natural movement of the tree due to its structure, thus preventing cracking and opening that may occur due to temperature differences and seasonal changes.
hardwood floors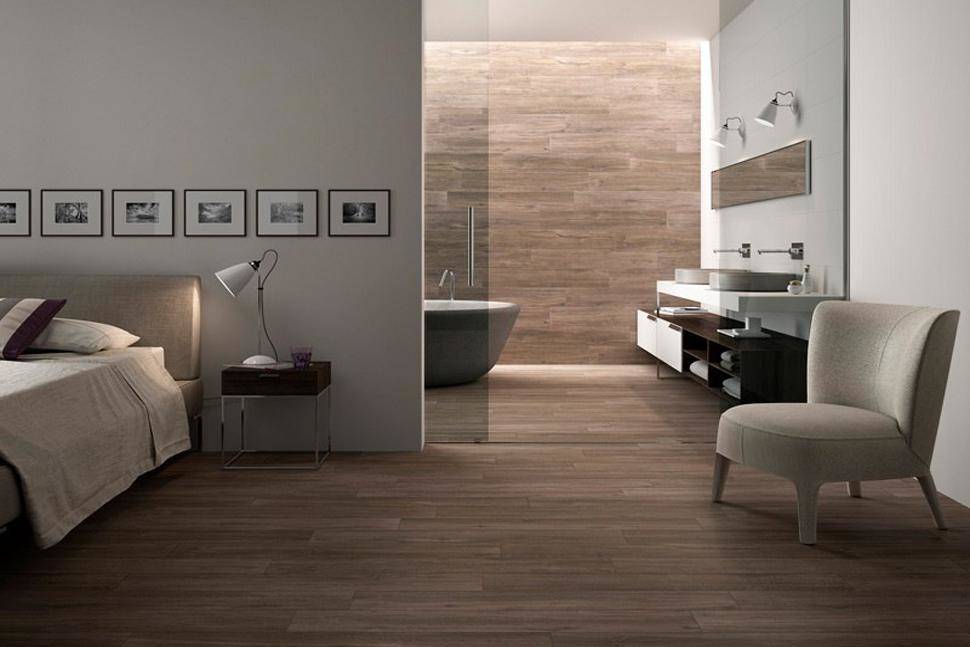 Hard parquet, which is the most preferred flooring material, is a long-lasting heat and sound resistant material, the quality of which can be maintained for many years thanks to its 6 mm system. Produced from the trunks of trees brought from the Far East and Africa, this material is produced using hard and lush trees such as maple, beech ash, teak, merbau, walnut, sapele, douche, iroko, wenge, bamboo and jatoba.
Bamboo wood floors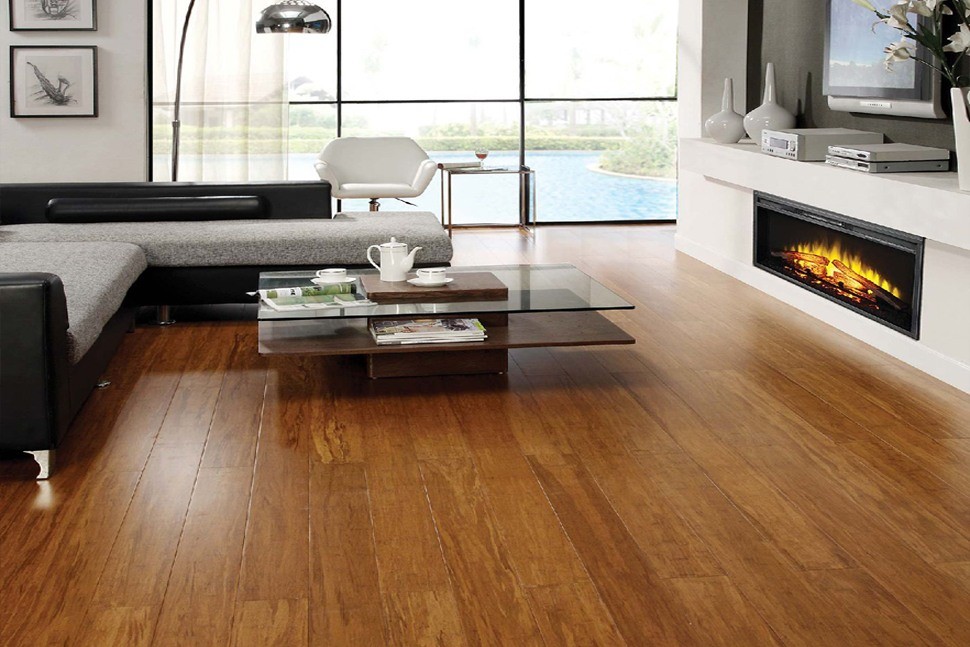 Bamboo floors are the best alternative to hardwood floors. Bamboo plant, which is the raw material for this eco-friendly parquet, is a material that grows easily and has abundant resources. Therefore, it is a natural and environmentally friendly material. Bamboo parquet, which is easy to apply and cost-effective, is polished with 6 layers of UV technology and is produced from non-toxic, water-based urethane varnish glue, which provides insulation against moisture. Unlike traditional parquet, it does not require sanding and polishing, provides minimal emissions against dirt and dust, and is also antibacterial. It does not splinter or swell like laminated parquet in contact with water.
Parquet sports flooring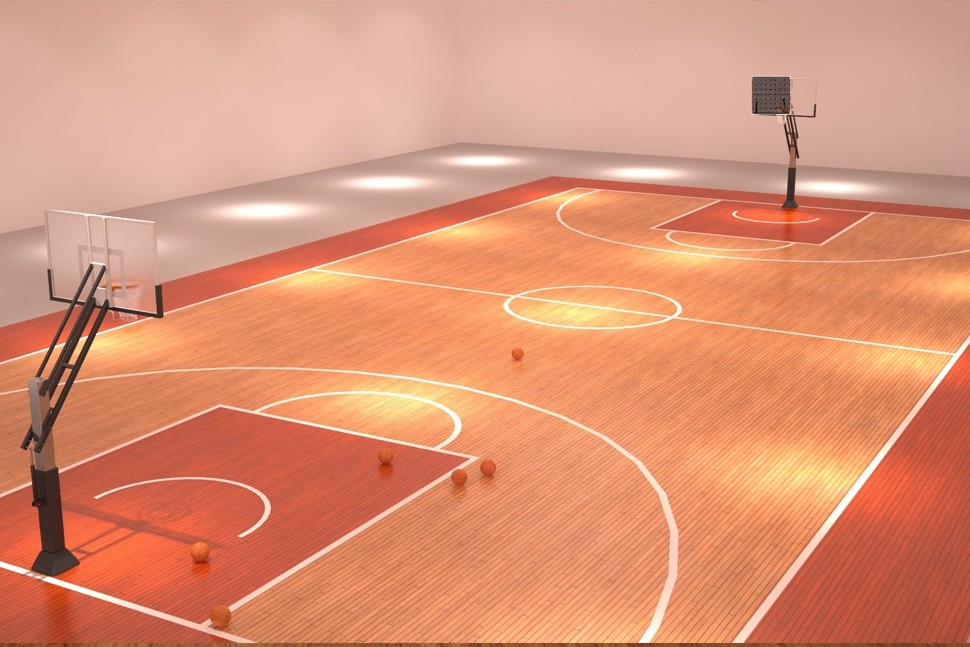 A 2 mm polyethylene moisture barrier is laid on the existing concrete floor, 50 x 100 slats of pine are laid on 19 mm rubber wedges with axial spacing of 25-30 cm for shock absorbers, one layer 10-12 mm thick of OSB or water The contract is drawn up and final. As a result, hardwood 20-22 mm thick or hardwood 14 mm thick with a ready-made polished surface, made of maple or oak, is fixed and sanded by a cross-nailing method. Wooden boards with gaps of 15-20 cm are used to ensure the expansion of the system, that is, air circulation. This system is resistant to wet environments and is one of the toughest woods.