One of the most common doubts when we talk about ceramic materials is how ceramic is cut and what is the difference between it and tiles. In this post we will try to clarify this and other similar doubts, because we will talk about what tiles are, how they are made, and what types we can find .
What is the difference between ceramic and tile?
The truth is getting the truth out of the dark. which is used for interior cladding.
But the back of the tile, also known as "biscuit," is porous, which translates to more than 10% water absorption so that the adhesive can penetrate the pores. Therefore, the difference between ceramic materials such as tiles, porcelain stoneware, or porcelain stoneware lies in this porosity.
The latter has a lower porosity, which translates into lower water absorption, especially porcelain stoneware, which does not exceed 0.5%. This lower porosity also translates to greater hardness and different properties, and is more suitable for use as floors, exteriors, and even countertops, and not just as an interior coating as is the case with tiles.
What is tile?
Flat tiles, thin ceramic tiles. It is obtained by preparing a composition of pure raw materials made of clay, silicates, pigments and other raw materials.
The clay used to make the brace can be a red paste or a white paste. These formulations undergo a dry or wet grinding treatment to a very fine particle size. Then, it is also subjected to granulation or spray drying to obtain granules with specific properties in terms of size, shape, density, etc.
How are tiles made?
Granular powder is the basis for the realization of the ceramic and tile product and its homogeneity ensures the stability of the physical properties of these materials. The granules are fed to a piston that exerts a force of 600 to 1400 Tm. The piece is matched to the chosen shape and thickness, for which metal dies with high dimensional accuracy are available.

Then, the formed pieces are dried and enameled with several layers of enamel with a varied composition and optional decorations depending on the model to be chosen.

Once the enameling and decorating stage is completed, the pieces are placed in an oven to burn in more or less rapid cycles and at high temperatures depending on the type of products to be manufactured. Maximum temperatures depend on the type of product to be achieved.
Glazing and decorative ceramic tiles give the tile its beauty and the required technical characteristics of the surface. In the case of ceramic coverings, impermeability, resistance to detergents, etc., and in the case of ceramic floors, wear resistance, acid resistance, scratch resistance, etc.
Traditionally, tiles were manufactured following various methods and through a practical manual process. Since the 1960s, it has been automated and methods have been standardized to some extent. The most common is dry pressing, and manufacturing can proceed in two different ways:
Double burning process:
In this process, the pressed dough is burned to form a sponge cake. After that, enamel is applied to it and fired again to give the final touch.
Single firing process:
In the single-burning process,  the glaze is applied directly  to the raw and pressed dough,  both fired simultaneously  to give the final finish.
In fact, it is possible to produce a good slab by either of the two methods.
As you were able to see, the composition of the raw materials for shaping the ceramic material, along with the burning and cooling process, which are no less important than burning or more, and must be gradual and gradual to obtain a quality product. Make us get one ceramic product or another as a final result.
What types of ceramic tiles are there?
The three most important  groups  of ceramic tiles are:
ceramics:
It has high porosity  , absorption greater than 10%, low shear strength.
Porcelain stoneware, extruded stoneware, rustic stoneware:
Medium porosity  , absorption between 0.5 and 10%, cut resistant; Half.
stoneware:
Porcelain  stoneware  has  low porosity  , absorption less than 0.5%, high hardness and shear resistance.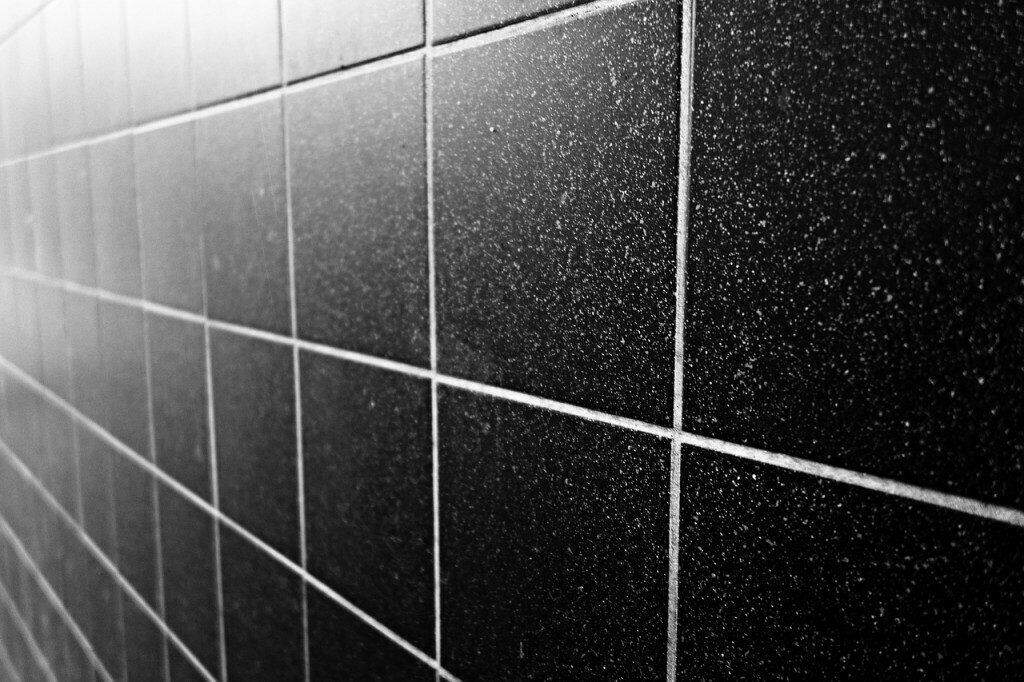 They all belong to the same family of ceramic materials, and they are all handled, installed and cut in a similar way. But these differences in hardness and cutting resistance mean that the strength of the cutters must be adapted to the characteristics of the ceramic tile we have chosen. The lower the porosity and the higher the hardness, the greater the separation force required to cut the tiles during installation.
There are an infinite number of different models in the current ceramic tile market. We can classify them according to the material they are made of, their shape and finish and depending on that we know that we have to cut them somehow. Today we will explain the types of tiles that are on the market.
Types of ceramic tiles
Depending on the material from which they are made, these are the main types:
tiles
Tile is the most traditional type of ceramic tile. It consists of two parts, a base of baked earth, which is usually red or white in color (depending on the type of clay used to make it) and a colored glaze that crystallizes when the tiles are baked, which is usually called a glaze.
Where does the tile come from?
Archaeological remains of ceramic plates painted with glaze have been found in Mesopotamia (now Iraq) dating back several centuries before our era. It was introduced to Europe in the 7th and 8th centuries through the Arab occupation of most of the Iberian Peninsula. So we can conclude that tile is the oldest type of ceramic tile.
Tile properties
Because with its laying, we are able to largely insulate the surface we're covering. This type of ceramic tile (generally square or rectangular) is found in bathrooms and kitchens that cover wet areas.
However, due to the ease with which we can create different designs with different enamels or by drawing graphics on them, they have been very popularly used in decoration, combining different colors or designs, and even shapes. This type of decoration covers hundreds of styles, creating architectural gems, ranging from Arabic designs for the Alhambra in Granada to Antoni Gaudí's trencadís.
stoneware
Another type of tile is Gres (from French grès) which is the general name for tiles made from a mixture of sandstone, silica, and feldspar. The most common use in history was as a base for creating pots, vases, or any type of pottery object.
Where does porcelain stoneware come from?
The introduction of new manufacturing technologies increased the versatility of this tile, as it was able to obtain finishes that imitate, to some extent, other materials (wood, marble, etc.). Very popular in the 80s and 90s, it gave way completely to another type of material, porcelain stoneware.
Stoneware Properties
Its greater density means that its porosity is lower than that of tiles, and its resistance is greater. Therefore, ceramic tiles made of this material are intended for floors. This highly resistant tile can be used  indoors or out, and it may or may not be glazed.
stoneware
Porcelain stoneware is today the queen of ceramic tiles. Porcelain stoneware, also called porcelain tile in some Spanish-speaking countries by Italian name (gres porcellanato), is a paste and pressed, with non-existent porosity and leading resistance, to actions and temperature changes. Furnaces with very high temperatures (more than 1200 ° C) are used in their manufacture, which helps to form waterproof moisture.
Where does porcelain stoneware come from?
You can start to get a chance to get porcelain stoneware ideas at very reasonable prices.
Stoneware Properties
This material is used for uses up to then, to be used in modern uses, marble, marble, terrazzo or a material allowing permitted traffic, notwithstanding an incomparable rule to imitate other materials. With today's digital printing and surface structuring technologies, getting the weighting of the aesthetics of a material without its flaws, we can, for example, get the aesthetics of beautiful wood or marble without its costly and time-consuming maintenance.
In addition, this type of ceramic tile tile is allowed to be made quite large, which means that the space allowed makes it very visible. More and more often, kiswa with ceramic panels, four meters long and two meters wide, is seen.