which Parquet flooring to choose for a stylish effect ?
Wood is not suitable for all rooms of the house, so there is often a need to choose another floor that will match the parquet:
1- It is not always possible to have only one type of flooring in the house, especially if it is parquet. It is a wooden floor, and is not very suitable for frequently walked surfaces or areas with high humidity, such as bathrooms or kitchens.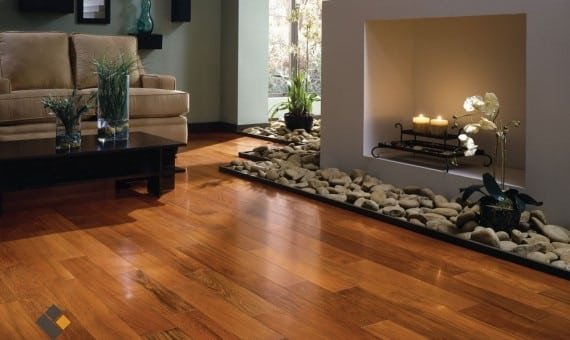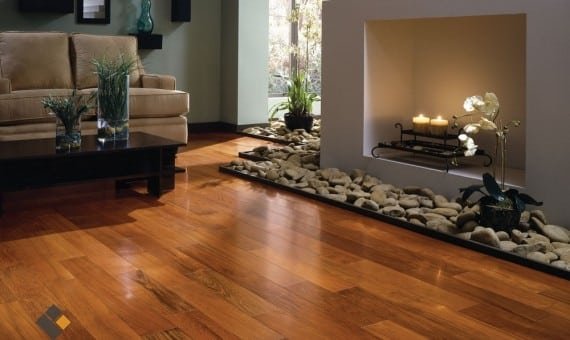 2-For this reason, the need to choose a second floor that will fit parquet often arises: but which floor to choose?
The answer depends not only on your personal tastes, but also on the type of parquet that you have already installed or are going to install.
In the article you will find some suggestions for combinations based on different styles, to choose the taste, without sacrificing quality.
Perfect parquet flooring for bathrooms and kitchens
Parquet, as you already know, is not the ideal floor in the bathroom and kitchen, due to humidity and hygiene.
Moisture from the bathtub and shower, or cooking steam, in the long run, can create unsightly spikes on parquet board.
For this reason, installation in these two rooms is not recommended, but with one exception. If parquet is not completely recommended for the bathroom, it is only partially recommended for the kitchen.
Parquet and tile together in the kitchen: possible, but be careful to limit it to the dining table area.
If on the one hand this may seem like a limitation or difficulty, on the other hand, with the help of a professional, it can be an excellent opportunity to create creative and original collections.
Practical choice: parquet and porcelain stoneware
1- If the choice of your flooring should be subject to the only "comfort" factor, then the most suitable option for you is a combination of parquet and ceramic stoneware.
2- If the room to be paved is the kitchen, this solution provides the perfect combination of elegance and comfort.
3- Keep in mind that porcelain stoneware can be combined according to your preferences: in harmony with the style or in contrast.
In fact, stoneware can also be ordered in the same style and color as your existing parquet floor. This way, you will create stylistic continuity, only changing the material.
But be careful not to use both solutions in the same room! No matter how well it performs, wood effect stoneware, when combined with natural wood, can look fake, with a cheap aesthetic effect.
If the choice fell on tone upon tone, then make the whole room of stoneware with a wood effect, so as not to create unpleasant contrasts.
4- Alternatively, for a more exotic solution, you can change both the material design and the color, so as to create a beautiful contrast.
Try to imagine a combination of light wooden parquet in the living room, combined with stoneware imitating a pearl gray stone in the kitchen: an innovative, but realistic and practical solution.
Choice of style: parquet and decorative tiles
Who said that the practicality of a floor that does not deteriorate and is easily cleaned cannot be combined with style?
Such is the case with patterned tiles, which create a nice contrast with the parquet.
When you think about it, the contrast is only visual but not conceptual: the patterned tiles are typical of the countries bordering the Mediterranean – Sicily, the islands of Greece and Morocco – where even the olive tree grows in abundance.
A wonderful combination is in fact the combination of these delicately patterned tiles and olive wood parquet, which has absolutely unique and intricate veins, which will create and will be able to express their full potential.
Stylish choice: parquet and marble
1- Both unique and timeless elegance, the combination of parquet and marble – both materials from nature – will take your breath away with their contrasting refinement.
2- The trick is all in a harmonious combination of the two materials.
If you have dark parquet floors in cool tones, such as that characteristic of oak, the ideal combination would be with marble with gray or even black veins.
On the other hand, if your parquet is light, in typical beech colors, prefer marble with warmer veins, perhaps even in shades of pink, for a subtle and upscale composition.
3- There is only one difference between parquet and marble, caused by the intrinsic properties of the materials themselves: differences in thickness.
Marble, even if it is only a few millimeters long, tends to be slightly thicker than parquet board.
For this reason, it will be necessary to refer to specially designed separation profiles, which will smooth out the difference in thickness, while still offering suitable and elegant solutions.
Wood effect stoneware without joints or joints: what's the difference?
1- The coating sector is constantly evolving and transforming. Specialized companies began to produce types of stone floors that can be laid without joints (that is, with joints of such small width that they are almost imperceptible to the eye) as well as classic tiles with joints.
2- The choice of one of the floors depends on personal tastes and the aesthetic result that you want to achieve.
If what is of most interest is the effect of uniformity and continuity that parquet provides, it will be necessary to move towards wood-effect stoneware without joints.
3-This is the type that is stylistically close to real parquet.
If you are only interested in the aesthetic effect of wood (and not in the lingering effect of classic parquet), you can instead opt for hinged stoneware.
In this case, the wood effect of the tiles is enough to warm the environment and bring the style into a more intimate and familiar direction, regardless of the presence or absence of joints.
It is clear that the type without joints is most effective in not losing the rough effect of the floor. Today there are tools and installation techniques that allow to achieve it without particular problems.
However, there is an important point that needs to be clarified.
4- There are specific standards that provide guidance for the design and installation of different cladding materials. It is necessary to take into account the shape and mechanical properties
And the degree of expansion due to the heat of each.
Compared to floors with modified ceramic stone tiles, the standard does not allow joints less than 2 mm wide.
Therefore, according to the law, it is not technically possible to place stoneware completely free of wooden joints.
However, by reducing the joint size to a minimum (i.e. 2 mm) and resorting to the professionalism of an experienced installer who is able to take a few small precautions (including using mortar of a color similar to that of the tiles for the joint), it will be possible on any A visual effect that is exactly the same as continuous floors without joints.
All the advantages of seamless wood effect stone flooring
In short, seamless laminate flooring has the following advantages:
Cleanliness: Dirt has no way of getting caught between tile joints
Operation and cleaning speed
Low maintenance
Stylistic diversity: The lack of joints increases the range of design and stylistic possibilities (continuous and monolithic floor, without joints, ideal in both simple and contemporary contexts, and in classic and traditional settings)
Exciting visual continuity: a design solution that enhances the overall view of the environment
Wood effect stoneware also makes it possible to combine the beauty and class of wood with the many functions and advantages specific to this unusual material.
The porcelain stoneware floor is characterized as:
Highly resistant to mechanical stress, shock and scratches;
Waterproof and non-slip (not afraid of moisture and intrusion, and it is not surprising that it is also effectively used for paving exteriors);
flame retardant and non-flammable;
Equipped with high aesthetic flexibility (the enameled version can be customized with different effects and unlimited color shades);
A material with an excellent ratio between quality and price.
Stoneware with Caesar's Wood Charm
Warmth, harmony and natural elegance: With a walk, stoneware lets itself master the irresistible charm of wood to give spaces a welcoming and positive mood.
Delicate shade surfaces, always close to your everyday life, come in perfect sizes and shapes to illuminate any environment with the charm of warm wood.
Indeed, the promenade is inspired by wood in all respects and transforms the shape of the hub into a canon of unparalleled beauty.
Thick or thin surfaces, small or large, rectangular or completely chevron in shape, have an aesthetic that is absolutely unmistakable.
The large 30 x 240 cm format is innovative and opens up new installation scenarios.
Larger and longer axes wrap each surface and bring together suggestions of old and new material. A unique opportunity to celebrate the beauty of nature.
Interior wood floors: laminate, vinyl or parquet?
Parquet, laminate and vinyl: 3 types of wood flooring and wood effect for interiors. But which of the three does he choose?
Today the market offers us a wide range of materials that often have the same effect in terms of aesthetics, but in depth and above all in terms of practicality, they are completely different from each other.
The parquet is a kind of 100% natural wood floor. It is made of several layers between lotus assembled through the use of specific adhesives.
The laminate is made by applying several layers of wood fibers pressed together and a protective part placed on the surface.
A vinyl is a floating floor that has to back up a mixture of PVC and metallic fillers that give performance for home and commercial uses.
What can help you in your choice mainly depends on a few basic elements:
Wooden floor and vinyl floor are not real parquet but they faithfully reproduce their features
Slides are not always suitable for installation in wet environments
The plates do not come with sound-absorbing mats and this may produce somewhat annoying noises
Laminates and vinyl are easily applicable. Can be installed in any room and on existing floors Unlike parquet, laminate and vinyl do not age, never change color even in direct sunlight and require no maintenance.
Avoid using soap, wax or oil-based cleaners for both wood and vinyl floors, laminate and vinyl can be installed with our help just choose the right floor for you.
that was everything should we check when we choose Parquet flooring  for a stylish effect.