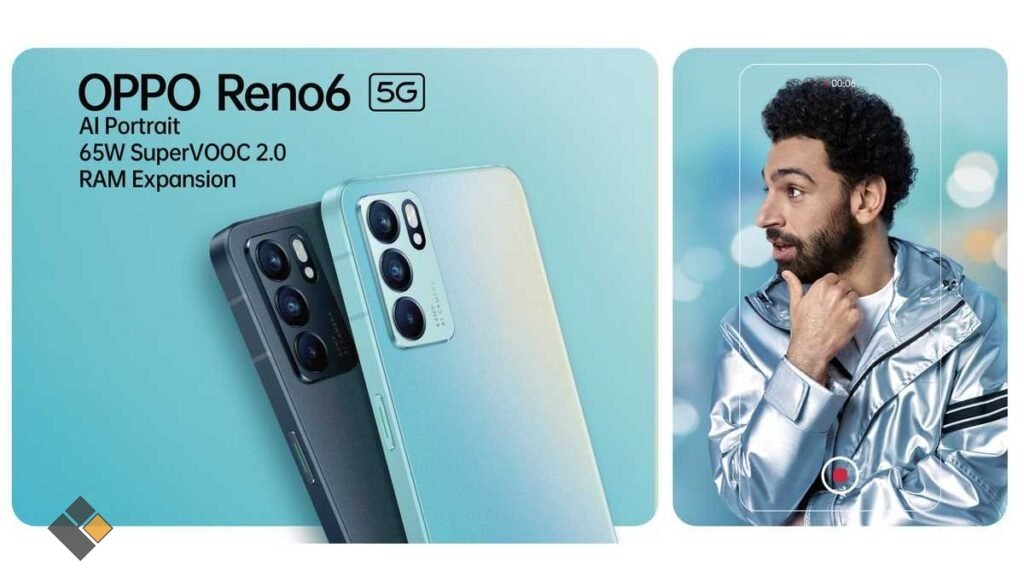 Discover the best OPPO phones you can buy in 2022 in this buying guide with a variety of different budgets.
OPPO has managed to establish itself as a reputable brand in the mobile world, with more and more people following its launch. We must recognize the great work done by the Chinese company in recent years, which is well reflected in the best OPPO mobile phones you can buy in 2022.
We have analyzed the manufacturer's catalog down to the millimeter to recommend the best phones that you can choose from. In our selection, consisting of seven different models, you will find phones with different prices, from those close to 1000 euros to those much less than 200 euros. So you will have many options to choose from depending on your budget.
The best OPPO phones
OPPO devotes its attention to the various ranges of mobile phones, from high-end to low-end mobile phones. It is a good thing, because not all buyers can invest 1,000 euros in the purchase of their new station. We will do the same in this OPPO buying guide, selecting models from different price segments for you to choose according to your budget.
The only condition we set in the research is that you have been in the market for a year or less. With this condition in mind, these are the best OPPO phones in 2022.
OPPO Find X3 Pro
OPPO Find X3 Lite

Oppo Reno 6 5G

OPPO A94 5G
OPPO A54 5G
OPPO Find X3 Pro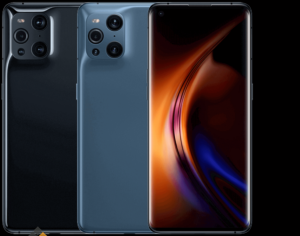 OPPO Find X3 Pro has more than deserved place in this guide, an amazing phone from first to last. Its design is stunning, with a clear camera module on the back and a comfortable feel when in our hands. It's an iconic aesthetic, with just one look we know what a mobile phone is.
Find X3 Pro sports a 6.7-inch AMOLED display with QWHD+ resolution and 120Hz refresh rate, a high-quality panel ideal for watching videos and playing games. The Qualcomm Snapdragon 888 5G processor makes this phone a real beast, as it can perform any task you perform without hesitation.
The level is kept in the photographic department, with up to four cameras on the back: a 50MP wide angle, a 50MP ultra-wide angle, a 13MP telephoto lens and a precision sensor that can focus on objects as if they were a microscope. The Find X3 Pro is more than complete in autonomy, with a 4,500mAh battery with 65W fast charging, 30W wireless charging and reversible wireless charging.
As you can see, the OPPO Find X3 Pro does not lack anything, as it is available in a single version with a capacity of 12 GB + 256 GB, at a launch price of 1169 euros. However ,
OPPO Find X3 Lite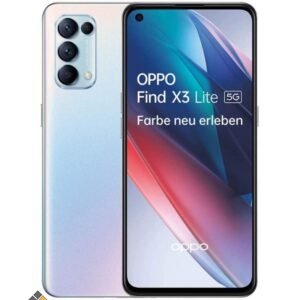 Another good OPPO phone that you can buy is the OPPO Find X3 Lite, which is a cut-down version that inherits some great features from its bigger siblings. Its design is beautiful in any of the three versions, although the bright blue color is perhaps more striking. Plus it's thin (7.9mm) and lightweight (172g), so it's comfortable in the hands.
Find X3 Lite's display is a 6.7-inch SuperAMOLED display, with Full HD+ resolution and 90Hz refresh rate. Its processor is Qualcomm Snapdragon 765G 5G, with enough power to have fun playing your favorite games without annoying lags or app crashes. The device's operating system is ColorOS 11.1 based on Android 11, and it will be one of the OPPO mobile phones to update to Android 12.
There are four cameras that the OPPO Find X3 Lite has on the back, with the unit driven by a 64MP sensor which is more than capable of taking good pictures. The station will not struggle to reach the day of autonomy thanks to its 4300 mAh battery. The best thing is that you will need about half an hour to charge it thanks to the 65W fast charging.
OPPO Find X3 Lite is available in a single version with 8 GB of RAM and 128 GB, which was released for 469 euros. If you are attentive,
Oppo Reno 6

 5G

Among the smartest OPPO purchases you can make is the OPPO Reno 6 5G, a very well-balanced mobile that pleasantly surprised us. The first detail we look at is its design, it is a particularly beautiful mobile phone. In this aesthetic are attention-grabbing details, such as the fact that the camera module glows in the dark.

On the front, it features a 6.43-inch AMOLED display with Full HD+ resolution and a refresh rate of 90Hz. As we saw in our review of the OPPO Reno 6 5G, it is a display that delivers an impressive result in every way. The brain of the phone is the MediaTek Dimensity 900, with a built-in 5G modem, which performs well in any scenario you encounter.

The main camera of the Reno 6 5G, with a resolution of 64 MP, can take high-quality photos, with a high level of detail and good dynamic range. This is accompanied by an 8MP wide angle and 2MP macro, while the front is 32MP. Finally, OPPO Reno 6 5G can reach a day and a half of autonomy with light usage thanks to its 4300 mAh battery. In addition, it supports 65W fast charging, which means that a full charge takes only half an hour.
OPPO A94 5G
OPPO A94 5G is a mobile phone that will suit your needs if you have a budget of around 300 euros. As is customary on the terminals of the Chinese company, the design is one of the most refined sections, having a thickness of 7.8 mm and a weight of 173 grams. Particularly striking is its blue version with shades of red, which will not go unnoticed in your hands.
Its screen is AMOLED technology, with a size of 6.43 inches and a resolution of Full HD +. As for the processor, it integrates a MediaTek Dimensity 800U and, as its name suggests, has 5G connectivity. Without a doubt, OPPO A94 5G will have no problem offering you a good performance. Once again, OPPO offers one version with 8 GB of RAM and 128 GB of storage.
Up to four cameras are installed on the device on the back, although the most notable one is 48MP. As far as autonomy is concerned, OPPO A94 5G packs a 4,310mAh battery with 30W fast charging that perfectly lasts a day of use.
OPPO A54 5G
If what you are looking for is a 5G mobile at a good price, the  OPPO A54 5G  has a lot to offer you for less than 300 euros. It's available in two different colors: black, purple, and blue, so you can choose between a more discreet version and a more eye-catching version. Before we delve into the more important specifications, we have to mention that this phone has very interesting details such as a side fingerprint reader, NFC, Dual SIM, and a 3.5mm headphone port.
OPPO A94 5G is equipped with a 6.49-inch LCD screen with Full HD + resolution and 90Hz refresh rate, so images will be clear and smooth. Its processor is Qualcomm Snapdragon 480 with 5G modem, so the device can connect to the latest networks. In practical terms, it is an ideal processor for those who use the phone to perform basic tasks, such as chatting on WhatsApp, checking social networks or watching videos on YouTube.
The imaging department of the OPPO A94 5G consists of five cameras, four on the back and one on the front. The main rear camera is 48 MP, while the front lens is 16 MP. Finally, a large 5000mAh battery is installed with 18W fast charging that can deliver up to two days of autonomous operation.
OPPO Find X3 Neo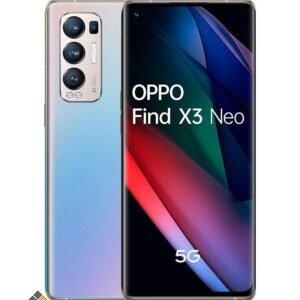 OPPO Find X3 Neo is one of the most unique mobile phones in the OPPO catalog. First of all, the smartphone has an amazing design, with a glass back that gives an "excellent" feel and resists dirt very well. The Find X3 Neo is also comfortable, as it is less than 8 millimeters thick and weighs 184 grams.
The phone also has a 6.5-inch AMOLED display with Full HD + resolution and a refresh rate of 90Hz. Its processor is Qualcomm Snapdragon 865 5G, a chip that wastes power no matter what task it has to do. This fast performance is also affected by 12 GB of RAM, accompanied by 256 GB non-expandable and ColorOS 11.1 based on Android 11 as the operating system.
As we have seen in the OPPO Find X3 Neo analysis, this phone also differs in taking very good photos with its 50MP main camera. Additionally, its 4,500mAh battery with 65W fast charging provides just over a day of autonomy and gets fully charged in just 30 minutes.
OPPO A16
Finally, if your budget is less than 200 euros, you can get this cheap OPPO A16. It is a suitable mobile phone for people who use it only for basic activities and who prioritize the enjoyment of extensive independence. Despite being cheap, OPPO has not neglected its design, offering a modern phone that is neither heavy nor thick.
OPPO A16 integrates a 6.52-inch IPS screen with HD + resolution, more than enough to display content. Its processor is MediaTek Helio G35, a "gaming" chip that in everyday use will not disappoint. We are not surprised, the device is only available in one version with 4 GB of RAM and 64 GB of storage expandable with microSD. As for its operating system, it comes with Android 11 under the guise of ColorOS 11.1.
With this smartphone, you can also take correct photos, for example, share them on social networks. The rear imaging unit is led by a 13-megapixel camera, while the front camera is 8-megapixel. The best thing about OPPO A16 is its 5000mAh battery which can last up to two days of autonomy.
Read also:  Learn to make money from the Internet quickly and easily in 2022
What is the best OPPO mobile?
The best OPPO phone you can buy in 2022 is OPPO Find X3 Pro, as its technical sheet and its practical performance confirm that it is an amazing phone with unparalleled quality by the OPPO brothers. Its most notable features include a 120Hz AMOLED display, Qualcomm Snapdragon 888 5G processor, and 65W fast charging for its battery.